A Quick Guide to Setting up Instagram
Instagram is quick and easy. Click here to begin the process of signing up. For the purposes of this guide, it's best to do this at your computer rather than on a mobile phone.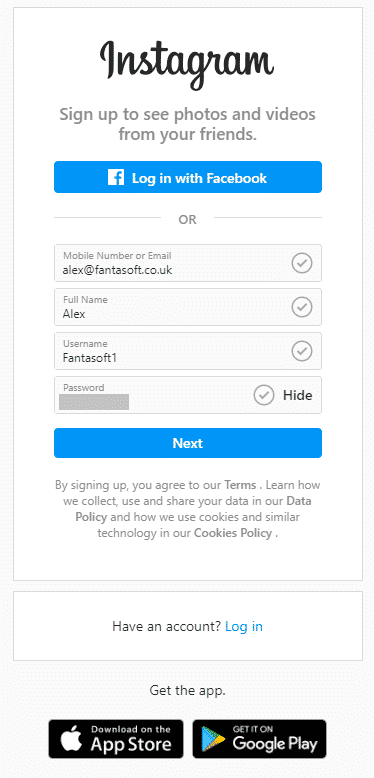 For Instagram there are two east sign up routes. Logging in with Facebook is simple and easy, but I would always recommend using your email when setting up a business account. Just in case integrations cease. 
Enter your mobile number or email with your name, username and password.
Then press the next button. It will prompt you to enter your birthday as a security measure. I would recommend entering it wrongly, but for a date you will remember for security purposes. This will stop your account being compromised by someone who knows your birthday. You will be met with a page of suggestions. Go to the top right hand corner of the page and click the profile icon. Then click the edit profile button.


All you need to do now is set up your profile, including your website (for SEO) and a bit about you then submit it all. Then all that's left to do is start using Instagram. Instagram is mainly used by phones though programs can be used to upload to it from a computer. Well done!