Setting Up LinkedIn for Your Business Quickly and Easily!
You will be greeted with a screen like this. Enter your Email and password and Agree and Join. It's always best to join with your own email and password as you never know when Facebook might cease integrations which could cause problems for some users potentially. Whilst this is unlikely, I would prefer to keep things as simple as possible.
You will then be asked to enter your First and Last Name.
You may be asked to solve a quick Captcha, which shouldn't take very long. Then you will be taken to a welcome On-boarding page which will ask for your location, so put the location down as your business area. Then click next, filling in your most recent job title and most recent company. (These should be for your business.)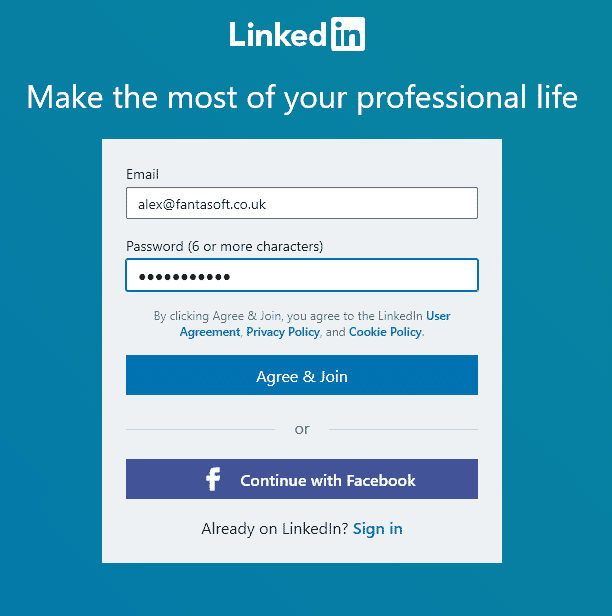 You will then have to check your email. You should have an email in from LinkedIn which will be a code which you have to enter on their website to continue.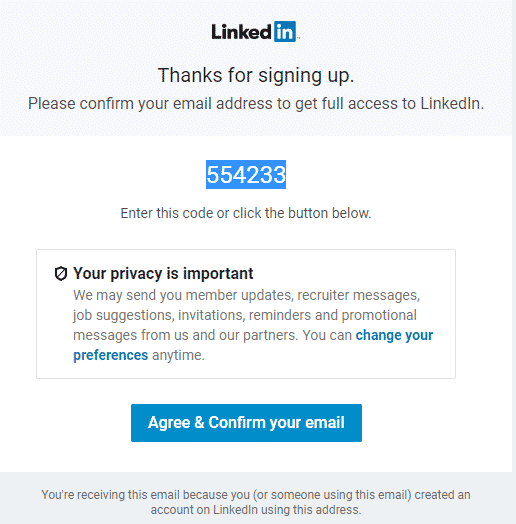 Once you have entered the code onto their website you can proceed to the next step, click the agree & confirm button. Pick three topics that fit your business on the next screen and confirm at the bottom.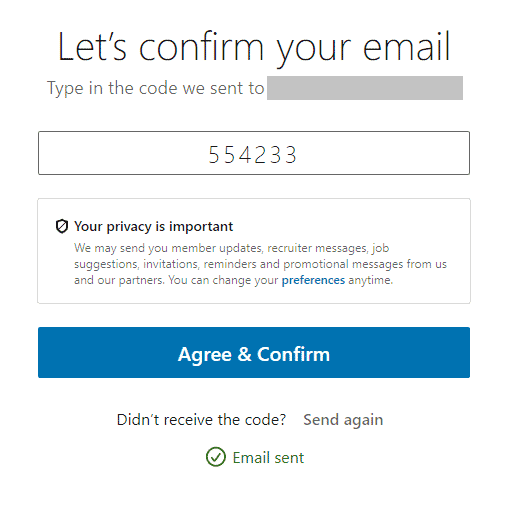 The next phase is pretty simple, all you have to do is click the little camera on the left side of your screen. (Red square) and fill in some information and details about you and your company. Adding a cover photograph and image is a great start and all you really need to start out on LinkedIn. However it's always nice to have more information filled out…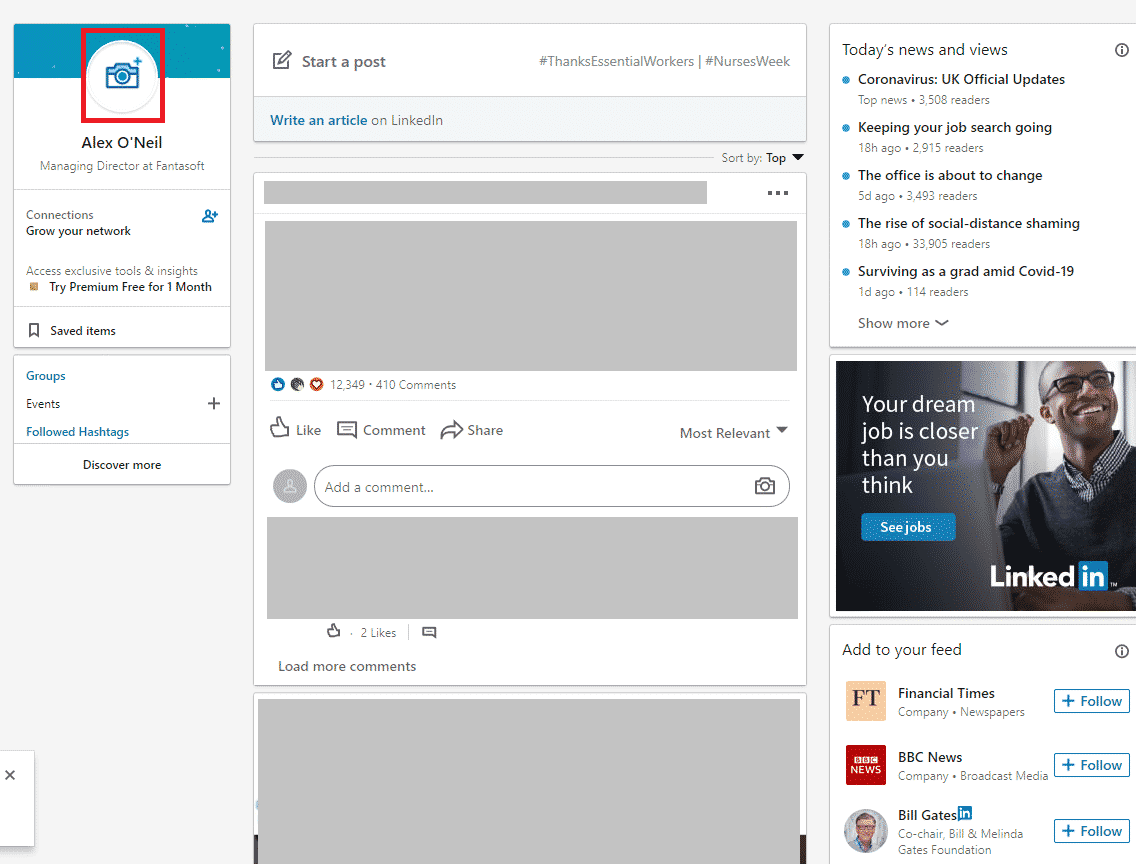 With the cover photo and profile picture sorted, (Green) you can then start building the next few parts of your profile easily using the edit function. (Red Square) All you should need to add at this point is your education and right down at the bottom the URL for your business website. This will help your site's ability to be discovered on search engines.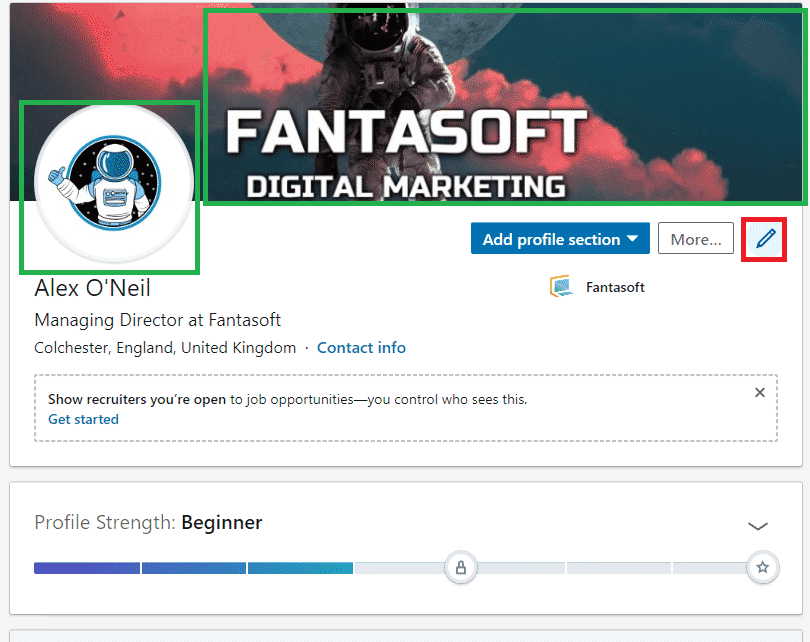 The add profile section on LinkedIn will allow you to flesh out your profile some more. By adding company information personal skills etc, you can get more from people viewing your profile. This isn't really necessary unless you're going to be using LinkedIn to hunt clients or staff. But it's nice to have. Congratulations, you're all set up!