The Best Way To Promote Your Restaurant Using Facebook Ads
If you've found this page, you're most likely a restaurant manager, or a takeaway manager who's trying to make the most out of Facebook ads and get the best bang for your buck. Different businesses have success with different ad setups, so I will share the one which has worked best for me for over 50 restaurants and takeaways. There are currently two different modes of Facebook being employed at the moment, both Classic and New. I will give a quick guide to each of them to make this process easiest, from the basic set up of ads to the finish. I hope this helps! Many thanks to my friends at Miseria E Nobilta.
All the time we see posts that have been boosted by businesses, rather than pages. This is usually a mistake as it is a lengthier process with more variables to on-board a new customer. With my process, choosing a simple page like campaign, people get one option, to click like if they like the idea of eating your food. If you boost a post, they like it, you have to invite them to like you. This can be off-putting to people, but it also requires they see your invite and join you. My method keeps things simple, and has always got the best results for restaurants when employing Facebook Ads. 
A quick word on Return on Investment: It may seem daunting to throw £150.00 plus into Facebook Advertising, but one customer's lifetime value if you can keep them happy will pay you back thousands, easily. That's not counting the knock on effect of other people they bring to your business if you provide good food and service. Anyhow, let's get started!
If we go to our Facebook Page on Facebook Classic, it will look something like this. In the menu to your left at the bottom in blue, you can see the Promote button (Red Square) Click on this.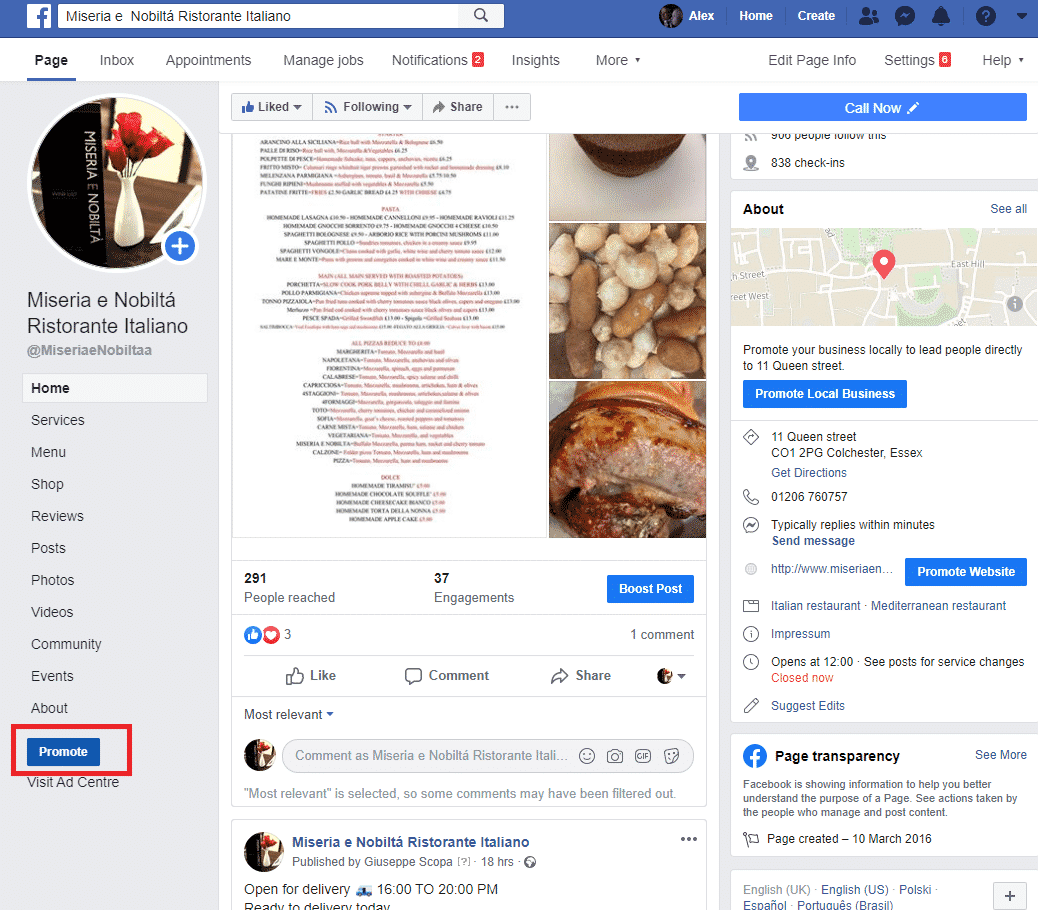 Facebook loads a page asking you how you want to promote your business. Choose Promote your Page. This is the most effective, and will get you the best results for your money.
Selecting an audience isn't hard, you just need to enter in your home town name on classic, and that'll hit people in the local area without any real issues. Once you've selected a good budget for you Press Promote. (£150.00 a month is pretty cheap as even if you just get one customer from it, their lifetime value will be huge.) 
On Facebook New, you will have the promote button appear more obviously at the top of the page. (See the Red Square) Click on this.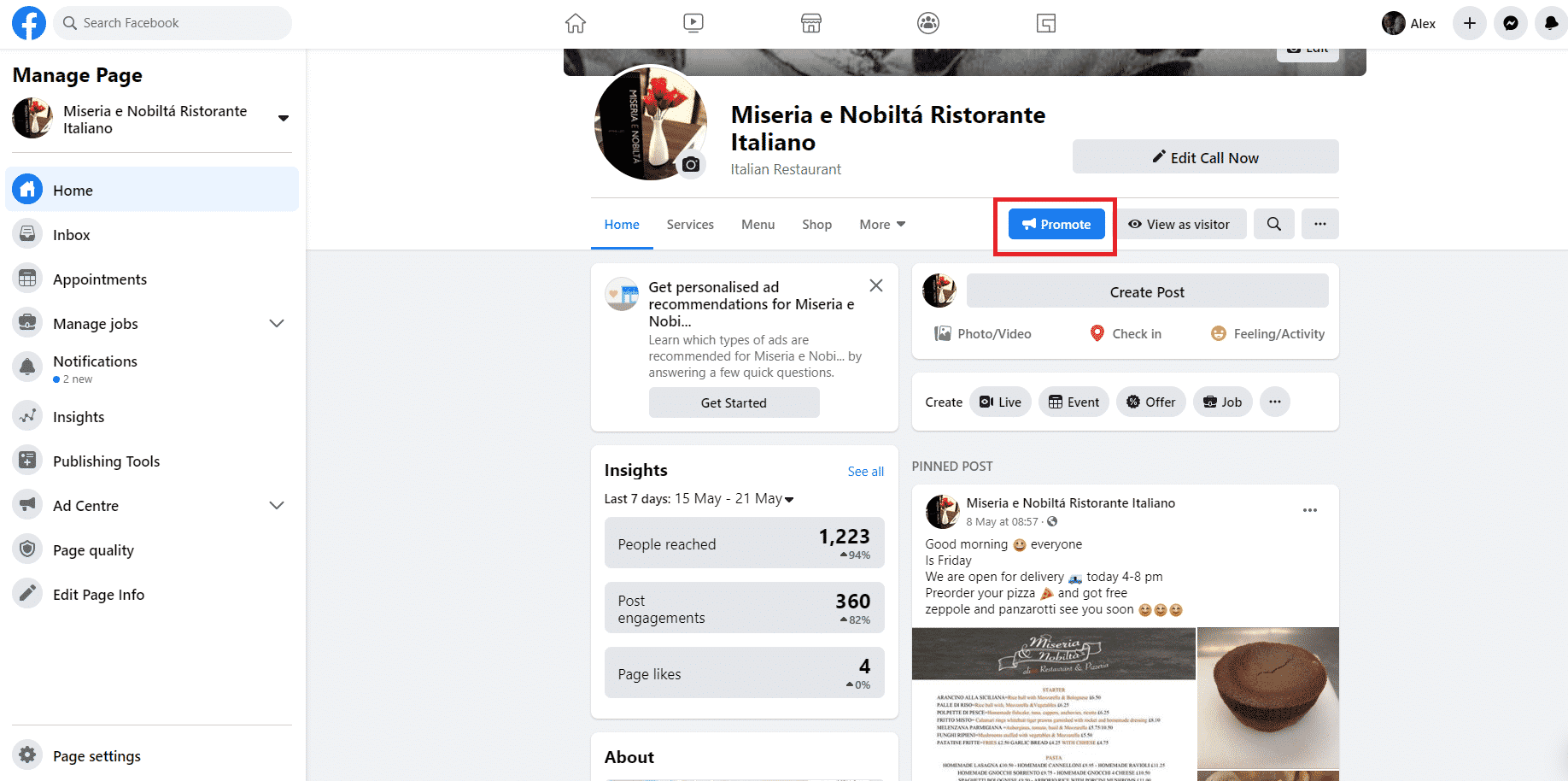 You will then get a goal to choose. Pick Promote your Page. It is the most cost effective way of getting new customers for Restaurants, I've found.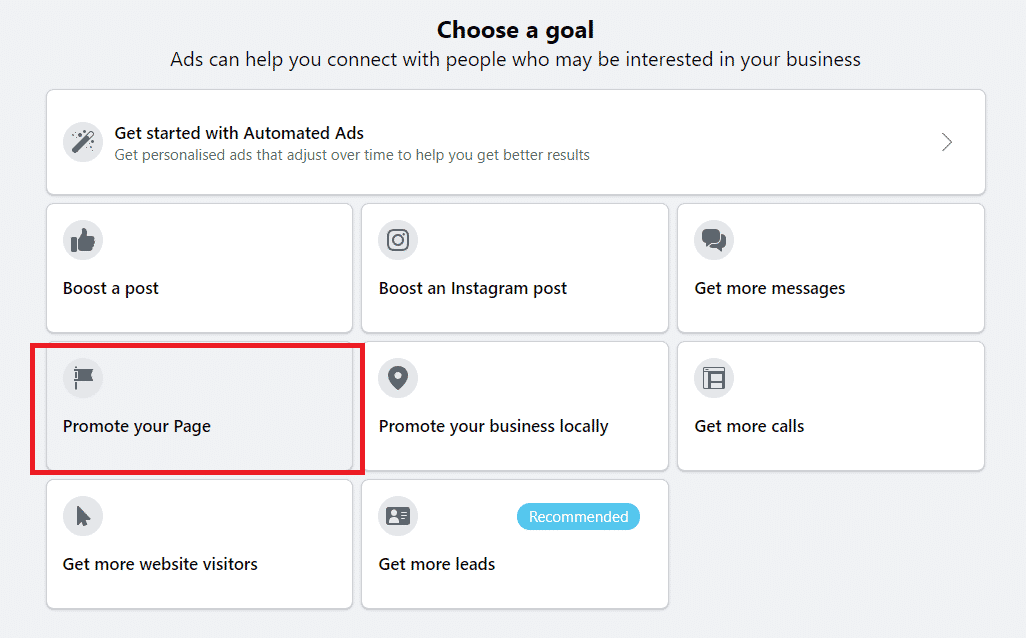 Now Facebook New has a hidden trap, where it makes the minimum distance for an audience +17 km, this is not good. We want 5-7 km at most. We will create an audience. Hit Edit Audience.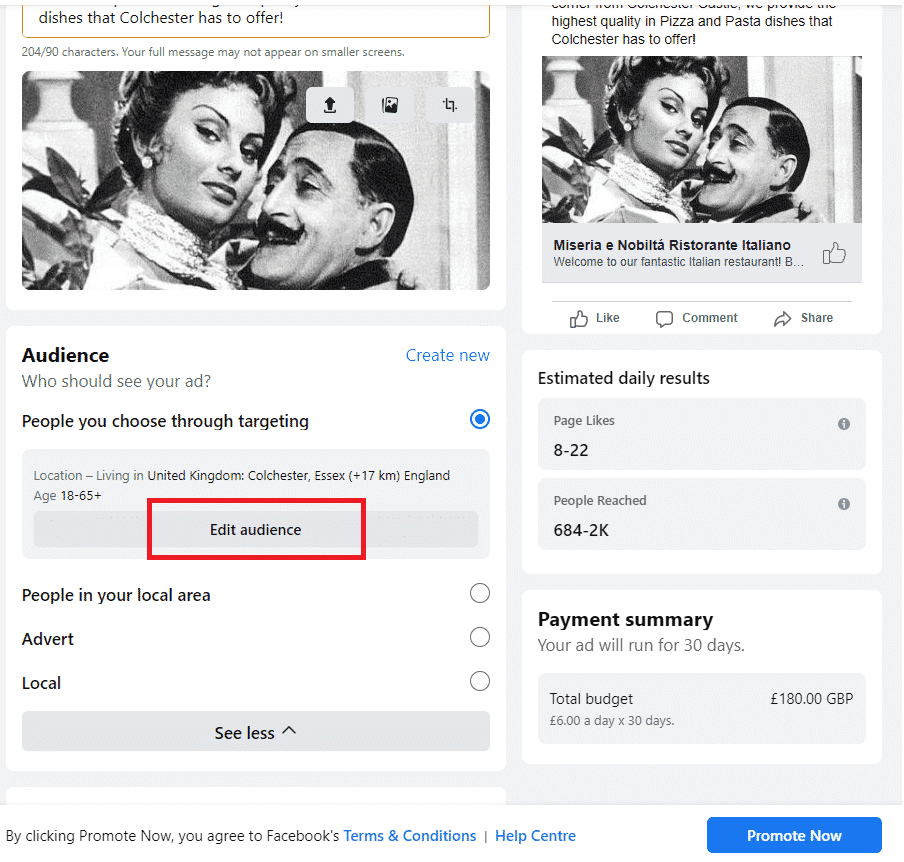 What we will do is click the Drop Pin function, and use the slider to lower the distance down to your local area. I recommend 5-7 km at most… Then you can promote once the audience is saved!