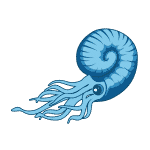 Helix Networking Software By Fantasoft
I developed the Helix Networking Engine to work with Business Clips, my video based offsite SEO service. Business Clips had already proven itself to be an exceedingly powerful SEO tool, working above and beyond my wildest expectations. Despite it's overwhelming power, I needed something more, something unique.
My idea when I first set up Business Clips was to have a system where everyone benefits from working together. Cooperation between companies that didn't even have to know each other seemed like a good idea. As video marketing is an extremely powerful tool, I decided that I could provide a quality service for all my customers.
I only shoot video for Business Clips in high quality 10 bit 1080p with a 4.2.2 colour space at 50mbps. This is much higher than the quality most people will get on standard DSLRs. Video quality is lost slightly due to the way the videos are encoded in YouTube, however, I like the professional look I get with my cameras.
How Does Helix Work?
The way Helix works is fairly simple. If we upload a video to the Business Clips channel on YouTube, it goes out onto my IFTTT engine. The IFTTT engine I created is a plethora of IFTTT accounts I have set up over the past 2 years. Each IFTTT account provides a massive amount of shares of any video I upload to Business Clips. Helix is fully integrated into YouTube and all of the accounts I share out to on IFTTT.
Uploads And Hashtags: IFTTT Integration With Helix
When I start to upload a new video to YouTube, Helix makes a note of the tags attached to the video. The software logs into every single one of my IFTTT accounts and loads my first 10 tags to the video as hashtags for the specific platforms the video will be released on. The hashtags are all hashtags specifically designed to support the business locally.
The way I tag the videos has a huge impact on the way Helix works. Only people who are interested in the companies I work for will find the videos so they go out onto Business Clips with a specific audience in mind. I could always tag the videos so they would be seen by a huge audience. This would create problems however, because this audience is not looking for these videos.
I want Business Clips to be an honest service where my customers are only discovered by people who are interested in their companies. If I was to use this software for power, and to get huge views, whilst Business Clips would be more powerful, it would be dishonest. By keeping everything targeted at an audience who looks for the videos, I keep everything honest.
Networking Software
I designed Helix and Helix Lite to build networks between the IFTTT linked platforms videos are shared on to. When I set my upload options for a company, I put in a unique invisible tagging code on Helix. The software then goes out and looks for this code on the internet. Once Helix finds it which usually takes about a day, the software then builds a list. Helix integrates and knits all the related sites together so all relevant information is interlinked. Helix then deletes the list after a week. This empowers the videos, and benefits their offsite SEO capability.
Scouting Software
I designed Helix to run as a background process on my computer. The Helix software scouts through the internet working in a similar fashion to a crawler. Helix builds an internal index of every single link to the video IFTTT has created pinging the links an hour after it finds them letting Google know that their locations need to be crawled again.
Helix finds all the locations on the internet where Business Clips videos are posted and pings them as well. I have encoded all of the data on the Helix internal index that I cannot read it. I have encoded it in this way in order to deal with any potential issues from GDPR or similar laws coming into effect.
Wait – There's More!?!
These are just a few of the different things which Helix does in order to help videos rank on YouTube, Google, and most Search Engines. They account for about 8% of what the software does. If I explain too much about it, there will be the possibility that some expert programmer out there is able to reverse engineer my work. This could destroy my business.
Why Don't I Sell Helix?
If I choose to sell Helix, the software will be exploited and misused by marketers who value results over honesty. The software is incredibly powerful and I could probably sell it for well over a million. As it stands it is the only software of it's kind in the world. I am very happy running Business Clips and all my other side projects. I feel at this point in life there is no need to sell it. Google and other Search Engines will eventually create a ban on the software due to it's misuse. In this business to me, honesty is the most important thing.
If you would like to get in contact with me regarding Helix Networking Software, please send a message: here