If This Then That is an amazing well integrated program designed to make our lives easier. IFTTT is a macro that links many different platforms together so that by performing one action, it performs another. Let's say for example: You wish to upload a video to YouTube, but you also wish to make a post on LinkedIn about it. With IFTTT you can do this easily.
Before you start I recommend you get a Gmail account. If you already have one then you're ready to proceed through the process of getting things set up. If not, sign up for a Gmail account now as it will help you through the process. The reason Gmail is good is it will let you sign up for the majority of different websites you will want to become part of. Once you have a Gmail account you can proceed through the processes.
Stage 1: Account Creation
Once you've got your Gmail account you can use it to sign into IFTTT to create an account. They will give you the options to choose three items you use regularly. Don't worry about which ones you choose, you won't have to rely on these. I went with YouTube, Facebook and Twitter. It's best not to overthink things. Once you have chosen wisely, they will proceed to teach you about applets. In the right hand corner there's a skip this step X button. I recommend pressing it as I will teach you.
Applets are very simple and easy to understand. The simplicity is what makes IFTTT such a good platform, because no matter your level of knowledge, you should be able to pick it up easily. There are minor variations between applets but they all feature the basic process of: If this then that. If an action is performed, then another action is performed as a result. The other actions usually take up to 2 hours to perform.
I recommend NEVER using your Facebook or Twitter accounts with IFTTT. This is not because it's a bad or toxic program, but because they detect automated behaviours and constantly validating your accounts can turn into a nightmare. We're not going to build applets yet though. That comes later, and it's easy!
Stage 2: Long and Boring Account Creation
This stage is the worst part of IFTTT, the part where you wish you'd never started, but don't worry, it's worth it. Let's focus on Three things. YouTube, LinkedIn and Tumblr are three websites that can be used together effectively with IFTTT. All of them are relatively easy to sign up with.  If you are dedicated enough I recommend WordPress, Trello, Reddit, Pocket, ToDoist, Evernote and Blogger as well. You can also have applets link to Google Drive and Google Sheets too!
Youtube is going to be our main account. We're going to use this as the point which starts off each of our applets. LinkedIn is useful because you can and should add between 20 and 50 people per day, who you can show the videos you upload. Tumblr you can add up to 200 people per day. This peaks off around 3000 people. We're going to make it so when you make an upload to YouTube, it goes to both LinkedIn and Tumblr.
Once you've set up YouTube, Tumblr and LinkedIn, we can start to get them functioning together. We're going to make an applet by going to: https://ifttt.com/my_applets
Using Applets
Once you've gone to: https://ifttt.com/my_applets you can click the new applet button on the right hand side of the page to get started. If +THIS then THAT comes up on screen. So we click on the +THIS. You search for Services and select YouTube. You will then get the option to sign in with your account. Once you sign in with an account you cannot change it. You allow IFTTT to manage your YouTube account. If you make a mistake with this, don't worry, I will tell you how to fix this later.
You choose the trigger: New video uploaded by you. Then we go to the next screen where we click +THAT. We connect to LinkedIn. Then we have an option of two choices: Share an Update of a Link. We choose Share a link! On the next screen we can see a few boxes. In the box marked: Link Url, theres a button saying URL. We want to enter the text box and delete it. We then click on the box saying Add Ingredient. I just use Embedcode. The reason I don't use the URL as it is, is because IFTTT has a habit of posting the link without a preview, and this looks ugly. In comment we can have description. I don't add image URLs as they can be problematic. We then get the option to finish the app off, and we're done!
We do exactly the same with Tumblr, except we choose the option to Create a video post. The URL and Description are already sorted out for you. They should read: Embed Code and Description respectively. Then we get the option to add tags. Put down 5 or 6 tags relating to your niche separated by a comma followed by a space, deleting the two examples which are there, then finish up the applet. You're done!
Maintaining Your Tumblr and LinkedIn
Tumblr is a platform which benefits you because people love to share content. If you create great content, then you'll get an automatic following, especially if you tag your videos right! For Tumblr, we have to follow people every day. I recommend following people in your Niche and maybe commenting on one or two posts which relate to your business. You can add up to 200 follows per day which tapers off around the 3000 mark. Some of these people will follow you back. It's a small way to gain an audience of people within your niche from the get go.
LinkedIn is a great networking platform because you can add people in your niche and get them to see your content! At the start you can add around 20-50 people and bring in more people from your email address. Later on you can add around 100 people a day without issue. It's also a great business networking tool and I've got several jobs from just talking to people on LinkedIn!
Always try to add people to your Tumblr and LinkedIn profiles every day, if not, just whenever you get bored or you're waiting for something. It's a boring process itself, but once you've started the ball rolling, it will pay off when you upload your videos.
In case of Emergency!
If you make a mistake with IFTTT, don't panic. Go to my Applets in the header menu of the site. Click on the offending applet and you will have two options. There's a big switch with an On button registered on it. We can click on that to turn the applet off. If you go into the settings function, you can scroll down and under the applet there is a delete button. You can then destroy the applet with extreme prejudice.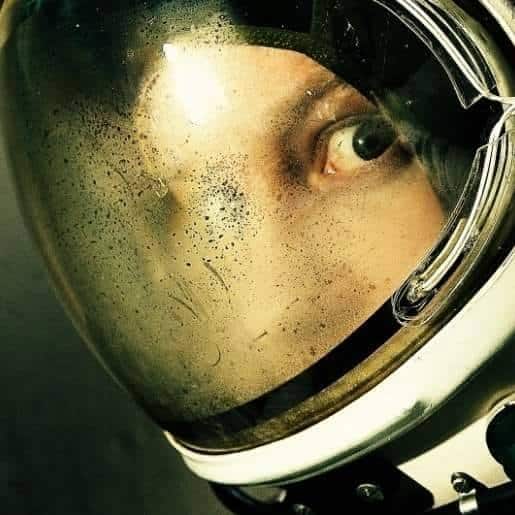 I'm a social media marketing specialist based in Wivenhoe, the CEO of Fantasoft and wannabe space adventurer.