I am not a fan of Just Eat as a company, though I started off as one. What better way to spend an evening than to sit down and order an Indian online? Maybe I want Chinese, or possibly even a nice kebab! If you don't want to scroll around Google and mess around with menus, Just Eat is a great solution! You can order pretty much whatever you like from the company website and it will arrive, paid for by card, within the hour. It's a decent service and the consumers love it!
What makes Just Eat great?
Just Eat is easy to find and allows consumers the ability to go onto the website. Customers can pick anywhere they want to order from and buy the food they want! They don't have to spend hours looking for different takeaways on Google. Just Eat simplifies the quest to sate your hunger down to going onto one website and making east choices. Checkout is easy and efficient. Lots of companies love the idea of a service like the one Just Eat provides because it gets them noticed and found.
My first encounter with exploitation.
Whilst working as a digital salesman for Open Space Advertising, I was building their directory, All About Colchester, and I met the owner of a business in Colchester. He was stressed out, worried, and thinking about closing down his business. I talked to him for a while about advertising and what he told me shocked me.
Our businessman was set up on Just Eat and Hungryhouse, both which had individually cost him a fortune. Whilst I harbour similar feelings of hatred to Hungryhouse, their company has been eaten by Just Eat, so they're no longer a problem. His business was on the high street in Colchester, and provided food of a low quality at low prices. Whilst quality is always important for a business, and I will always stand by that, this businessman had had to cut back on his prices because of a few reasons. Staffing was an issue and with 350 restaurants, takeaways and pubs in the town centre, competition was hard. This meant prices had to be kept low. His website visitors had gone down to a crawl. It looked like he would have to close his business down.
Closing down is a worrying situation for any person in business. You have people spend their life savings trying to make a company work, and it can be a really personal thing. Even with reduced costs this businessman was finding himself struggling. Colchester is a pretty merciless town when it comes to restaurants, so it's hard to survive even if you don't have additional costs.
What does this have to do with Just Eat?
Just Eat had charged our businessman £800.00 to set up an account with them, and they were taking 20% of the profits plus additional commission fees. Now I don't for one minute have a problem with this at all! This is part of the business agreement they set up with customers, so it's natural they'd run the business in that way. Our businessman had also accepted these terms and conditions so everything is fair so far.
My problem came from our businessman's website. He'd paid several thousand pounds for a website. Part of this website is a complex and well programmed ordering system which works on mobile and desktop. Just Eat created their own website for his company, which Hungryhouse did as well. Now these little websites link back to Just Eat's main site and give access to their menu. This sounds friendly but believe me, it's not! It was only after Just Eat came onto the scene that people stopped using his website to order. It's far easier to order from people you like just by going on the Just Eat site. The micro-sites which Just Eat uses I believe probably contributed to his site losing it's traffic. This is the result of the way they're advertised, which I will get to later.
The Just eat micro-sites are about the most soulless and uncaring websites ever created for people. Most of them look the same, uniform with the same stock photos. They are created remotely and have no personality related to the businesses they serve at all. Their entire function is to exploit ads to take traffic from the customer's website.
Why is this bad?
Now the funny thing about these little micro-sites being set up is that Just Eat then pays Google for specific targeted keywords on a cost per click basis. These keywords are what interest me the most though because they are specifically the name of the company. Now because these keywords have a low search volume and no competition, Just Eat were paying literally pennies to get their website above a website that had cost thousands of pounds to build.
This means that at the top of the search engine results, you get an ad that costs Just Eat almost nothing, and the top result is a Just Eat website that only appears as an advert when people are looking for a specific company. This is a clear diversion of traffic away from the company and towards Just Eat's main website.
If anyone is looking for a specific site or company, they are no longer top having been replaced with a Just Eat advert. What makes it disgusting is that when people then click the Ad and order from the company they want to order food from, that's Just Eat taking money. They don't take the money promoting the company on their website, but literally stealing traffic from customers! These people are literally looking for a specific company, and Just Eat is happy to say: "Right, we're having that 20% + Commission even though these people already wanted to order from these guys."
The naughtiness continues…
A while back I set up a business page on Google for a small firm. This included their website, their information and a few other things including the ordering system that they had paid a lot of money for. A while later, this company signed a contract with Just Eat. Just a few days later, the order information from their business changed to Just Eat's website, and the old site information was gone. They actually changed the Google information on the company to suit their needs and steal that commission once again. I changed it back. They changed it back. This went on for a little while until Google decided that Just Eat had the right to the spot even though the company I was working for had their own ordering system.
So is Just Eat Beneficial for companies?
Just Eat benefits companies that don't own their own websites and haven't spent thousands on getting their business strong online presence. It's a way your business can be seen online in a place where people look because they're hungry. It can be useful to have a presence on Just Eat. if you own a take away and you don't want to invest in a website, Just Eat is ideal! It will get you a lot of customers without you having to invest in your own site!
If you own a restaurant which does deliveries and have your own website however, Just Eat can create a living nightmare and ruin the work which you've put into your site. The way they operate is very clandestine and highly controlling. To adapt your menu you need to complete change request forms. You are heavily restricted in what you can do. That said, Just Eat does get orders in. They can be beneficial, but personally I don't know weather or not working with Just Eat is worth it.
How I feel…
As I've never worked with takeaways I cannot say that Just Eat is not a good fit for their business style. In regards to restaurants, however, I can say that from my experience adding Just Eat can create problems. One of my clients for example had between £1000.00 and £1500.00 per 28 days coming in online before signing up. Now his website gets about £200.00 per 28 days. Just Eat nets him between £700.00 and £900.00 every 28 days. Now we have to take 20% off of the Just Eat orders. Now we take off the additional commission so he's actually earning a lot less. It's just easier ordering from a place you like with Just Eat than going on their system.
The money coming in is also helping to pay for the original investment in the system. Just Eat have also hijacked his Google page with their awful ordering website, despite the restaurant's order online feature. Now you can have multiple sources to order online, so maybe you're thinking oh, well why not both be on there? When you try it you will find your website disappears because Just Eat doesn't want competition. This is not good for business owners who don't have a strong web presence and the ability or means to argue that their website is the one that matters.
I personally detest the company and wish a plague of locusts on them. It's pretty obvious that they don't care about the companies they serve and I feel that they exploit them. I know that for some people Just Eat is a necessary tool, sometimes they're beneficial. Personally, I cannot trust a company which treats the companies they work with with such disrespect.
A few final words…
When it comes to running your own business, having control over your promotions matters. It might seem complicated and irritating at times, but it's worth it. If you've invested money into having a website or ordering system, it's better to drive traffic to your company using adverts if you can.
Let's say you pay £1.00 for someone to go to your menu ordering system. They're naturally there because they want to order, so you've only got a small chance of losing the customer. Let's say it's a horrible retention rate of 50% and your website is terrible. So let's say it costs £2.00 to get a paying customer. If someone orders £20.00 worth of food. You are paying 10% of that out on the advert rather than the 20% plus extras with a certain other company. You can also set up these ads to directly compete with other companies in the area.
Personally I wouldn't use Just Eat or recommend it to any business owner. This however is just my opinion based on the way they have treated my customers in the past. In the future they may turn into a good company, maybe reducing their prices, and work towards benefiting all the businesses they work with. I can understand on some levels why they maintain their strictness with menus and the control over their customers accounts. The thing I cannot justify though is anyone stealing traffic from their own customers, either by advertising using their name above them or by shoehorning them off their business page on Google.
If you are a restaurant owner looking to increase your business, check out my free guide here.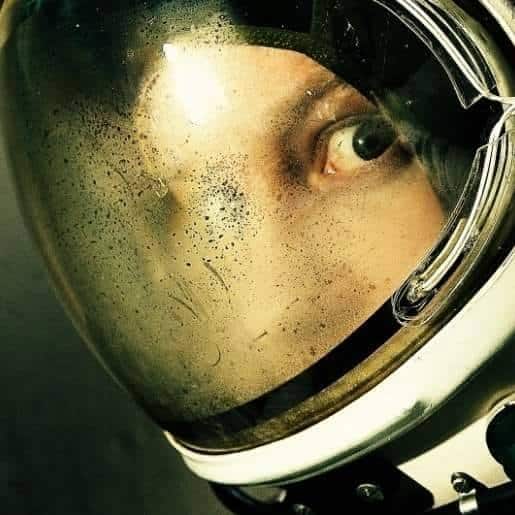 I'm a social media marketing specialist based in Wivenhoe, the CEO of Fantasoft and wannabe space adventurer.