A lot of internet marketers throw the term "Backlinks" around. In their most simple form, Backlinks are simply websites that link back to you. The strength of the backlinks that link to your website can differ greatly depending on a number of different variables. Let's say the site that links back to you is a website of decent quality. The content is good, it has regular traffic and its providing a decent service meaning that the traffic stays on pages and doesn't just bounce off. This is a good quality backlink, the kind you should aim to get.
Smaller websites with little power and few visitors with high bounce rates do not provide good backlinks. If there are a large amount of websites of poor quality linking back to you, you can also even be penalised by google. The best way of finding out whether or not a website will give you a good backlink is to check it's domain authority out.
What Is Domain Authority – How Can It Help Me?
Domain Authority is a statistic designed by a company called Moz. It gives you an idea of how well a website is going to rank on the pages of a search engine like google. Basically it is a logarithmic scale which ranges from 1 to 100, meaning that as you advance in score, it becomes progressively hard to get your score to a higher level.
We can use a tool called MozBar which works for Google Chrome in order to check out the Authority of Domains! This will allow you to see the authority of your own website and see which websites are generally good to get backlinks from. We recommend any site with a Domain Authority over 20 for smaller businesses, as these will help lift you up in your ranking! You can get Mozbar here!
(https://moz.com/products/pro/seo-toolbar)
Where Can I Get Backlinks From?
The easiest option to getting backlinks is to look for free local directories. Generally free directories and even some which you have to pay for generally have pretty poor SEO and a lower quality of link profile, their Domain Authority is usually around 15-30 at most. Type your town or city name into google along with "free directory".
It's always worth putting your company down in directories because the links through to your website will help, even if it's only a little. You can get easy backlinks from several sources. The first we recommend is your Facebook page, as Facebook is one of the highest Domain Authority websites in the world with a constant score of 100.
If you are a restaurant owner, you will want to get your website on TripAdvisor and Yelp. Your Restaurant may well be up on TripAdvisor already, however you can claim the listing and edit it pretty easily. TripAdvisor is one of the highest domain authority sites on the net, with a score fluctuating in the low 90s. Yelp is a lot lower in it's 70s, however both of these websites are incredibly powerful and can help increase your website's Domain Authority.
These websites offer a lot of power and most businesses will not be using them effectively. Because few companies actually bother trying to increase the power of their websites, these backlinks will most likely be more than enough for you to beat a lot of small businesses on the search engine! It can take some time for your Domain Authority to increase so don't feel disheartened if it doesn't jump up immediately! You can also set up a Tumblr account like I did here!
Networking With Friends And Other Companies
There is a good possibility that you are friends or family with someone who owns a website. A backlink from their website could really help your business too, and you can link back to them which will help them as well. With a mutually beneficial situation like this it's not one to ignore.
This can also apply to working with other companies. Let's say you own an Indian Restaurant. On your street there are three other businesses who technically appear to be in competition with you. There's an American Diner, a Kebab shop, and an Italian restaurant. Let's say there's also a pub. If all of these places to eat and drink have a website, you have four businesses here that can help you beat the other Indian Restaurants in the area who are your true competition.
The three people on your street aren't true competition. The logic behind this is that when people go out to eat, they usually have a pretty good idea of what they want: "Want to go for an Indian?" People who are out an about will usually gravitate towards food choices which appeal to them which means that if they prefer another type of food, such as Chinese, they will generally ignore the options of your street and head to a Chinese restaurant on another block.
You can contact all of the businesses near you and offer to put a link to their business website in exchange for one coming back to you. A lot of business owners aren't very savvy when it comes to their websites so it can get complicated, but it's always worth trying!
Non-Related Sites
The main advantage of networking with other restaurants if you yourself are a restaurant owner is that your site which will offer and show food to others, as will theirs. These backlinks will be regarded a little more highly than others by more advanced search engines such as google. Because your businesses are related in some way through text analysis algorithms, the links end up having higher value when it comes to ranking your website.
A non related site will still help a little, but not as much. I've gathered a few easy to use websites which may help support your business. You can sign up to all of them pretty easily and they will help a little, just not as much as high quality networking and TripAdvisor, Facebook and Yelp.
You will notice that all of these websites are https:// websites, which means they all have an SSL certificate encryption, which helps them in search results! If your website is http:// rather than https:// you might want to look into getting an SSL certificate of your own! For more information on SSL certificates, please click: here! (Registering a Domain and SSL Certificate on Namecheap)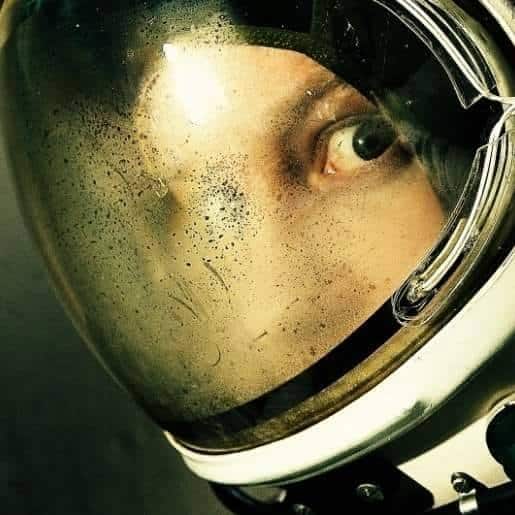 I'm a social media marketing specialist based in Wivenhoe, the CEO of Fantasoft and wannabe space adventurer.