Locally Approved is a powerful business directory that excels in providing services and business recommendations within the UK, currently serving Colchester and Tendring. Unlike other directories, Locally Approved has a zero favoritism policy, randomising their search results every time you search. No company can pay more for promotion, and all companies on Locally Approved are treated equally and get an equal opportunity to grow.
So how can I guarantee I will get a good service?
Locally Approved don't just take any business on, they have a vetting process in place designed to make sure that only businesses which meet a high standard and quality of work are allowed on it's list.
Whilst there is still a possibility that a poor service could be provided, the vetting process massively reduces the chances of this happening. If a business does provide a poor service, an investigation is launched to find out what went wrong.
Reviews of businesses are monitored by the staff at Locally Approved to ensure that they are genuine. Some people get friends and family to give them positive reviews and likewise, enemies and business rivals will sometimes leave horrible reviews to try and drive people away from businesses. This kind of behaviour will give a dishonest appraisal of a company, so the directory staff make sure that the reviews are from honest, genuine people who have experienced the services provided from the companies they are reviewing.
What are the benefits of using Locally Approved as a Customer?
You will be finding services that are local in your area that have been checked out to ensure authenticity and a good quality of service. If you don't receive a good service, the company will be investigated and removed from the database, however, this is unlikely to happen with a company that Locally Approved has successfully signed up due to their vetting process.
Your experiences, opinions and testimonials matter to the directory and it takes complaints seriously, dealing with issues to endeavor to make sure that you will have a good quality service every time you use them.
The directory uses advanced search algorithms so that it can address some problems and weaknesses other directories face, allowing for people to search for issues and systematically finding companies which can sort your problems as well as just acting to promote your business in the normal search listings for company types.
What are the benefits of using Locally Approved as a Business Owner?
Due to the way the search results work, you will not be outranked by any other business. No one can pay to rank higher than you and as the results are completely randomised, everyone has an equal opportunity to acquire new customers.
Due to the processes in place to keep quality high and cowboys out, Locally Approved is gaining more and more power and usefulness as a directory every day. Passing the vetting stages of the directory is something you can be proud of.
If you have a website, the benefits from a backlink from the directory website: https://locallyapproved.com will highly benefit your business, and if you don't have one, the micro site they provide all their customers with will list your services, and give you a way to get your business out there! It will increase your visibility by allowing you to be indexed by Google and other search engines, and found locally through them when people look for your business online.
Locally Approved as a Directory
Locally Approved is a powerful directory built with custom code. It is one of the fastest loading directories in the United Kingdom, with supremely fast load times and a powerful back end that is endlessly customisable and constantly updated.
The directory is protected by high quality SSL encryption, allowing it to rank higher on Google than many other directories which are not kept up to date, badly mismanaged, and are used as cash cows with little care for their customers and users.
Locally Approved focuses on morality when it comes to local businesses. By having a no favouritism policy that ensures that not only will people find companies that can help them with their problems immediately, any company that has passed their vetting process will have the same chance of having people find out about their business.
With their policies on keeping business services in their directory of a high standard, Locally Approved works hard to ensure that people using the directory will always get the services they require and to a high standard quality. This means that the site is beneficial to people of all ages.
Locally Approved is inexpensive. Considering that SEO is one of the most important aspects of my business, I can honestly say that Locally Approved is an excellent backlink to have and will genuinely benefit your website. For the price, Locally Approved is worth the money for the backlink alone, not even counting the vast amounts of benefits being on the site have for business.
Local business is forever getting harder and more competitive, with services switching over to digital all the time. If you have no digital footprint as a business, the micro site that Locally Approved provides all their clients works out very similar to the cost of a website's upkeep, but with several advantages: You will benefit from their powerful SEO and their superfast hosting, making it easier for you to stand out in search results. If you own your own website, a backlink from https://locallyapproved.com will increase your website's digital footprint and help you to be found in search results.
My Summary:
Locally Approved is to Directories what Facebook is to Myspace and Bebo in terms of power. Unlike Facebook, they take a lot of time to address issues customers have with their clients, constantly making sure that their service remains at a high standard. Customer complaints aren't brushed aside and ignored, they're addressed and dealt with promptly by real people. Locally Approved also doesn't agree with having adverts on their website, making using their service a nicer experience for customers.
I personally think that the site is fantastic, the SEO and design is flawless and improving constantly. This is a service that respects it's clients and their customers at the highest degree and supports them by providing a service that's value far out measures it's meagre cost. As a business person, honesty, integrity and providing value for money matter a lot to me. Locally Approved provides these in abundance.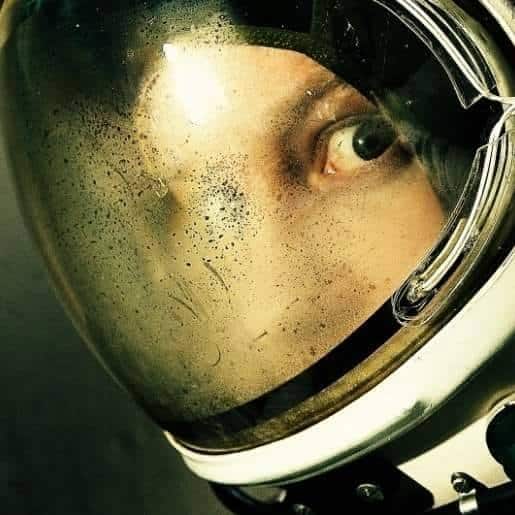 I'm a social media marketing specialist based in Wivenhoe, the CEO of Fantasoft and wannabe space adventurer.