First of all: What is SEO?
SEO is Search Engine Optimisation. In layman's terms, it's how well your site will show up in search results. SEO takes many different forms, from onsite SEO, wherein someone goes onto your website, sorts out metadata and title tags, optimises page speed and images, and generally makes your site perform faster. I'll explain why these are important later. Offsite SEO is pretty much making sure your website has a good backlink structure wherein you have other people's websites linking back to your own.
A Marketing Company Has Contacted Me Offering SEO Services!
Congratulations, your site is probably in need of SEO, but you should always be wary. Not all marketing companies understand SEO and it's a great sell because it's becoming more and more necessary in today's cut-throat world of marketing.
Take their website and run it through this program: https://app.neilpatel.com/en/seo_analyzer/site_audit
Neil Patel's SEO audit is a fantastic program because it enables you to quickly pinpoint most of the things you need to do in order to get your website to go up search results. This tool is absolutely 100% free and it is one of the most effective SEO tools out there. I highly recommend listening to any of Neil Patel's work if you're interested in how to perform better digitally with your company.
Feel free to run your site through his program, it will flag all the areas you need for improvement. If their site is well put together, you will not get many if any areas for improvement needed. Run my website through if you like, there should be very few errors and issues. The SSL is always an issue that appears.
Now if you look at the marketing company's website that has contacted you, you may see that they are missing basic things like Meta tags etc. Here is a scan from one of my local competitors who claims to be able to perform SEO on websites. You will notice a few issues on their site: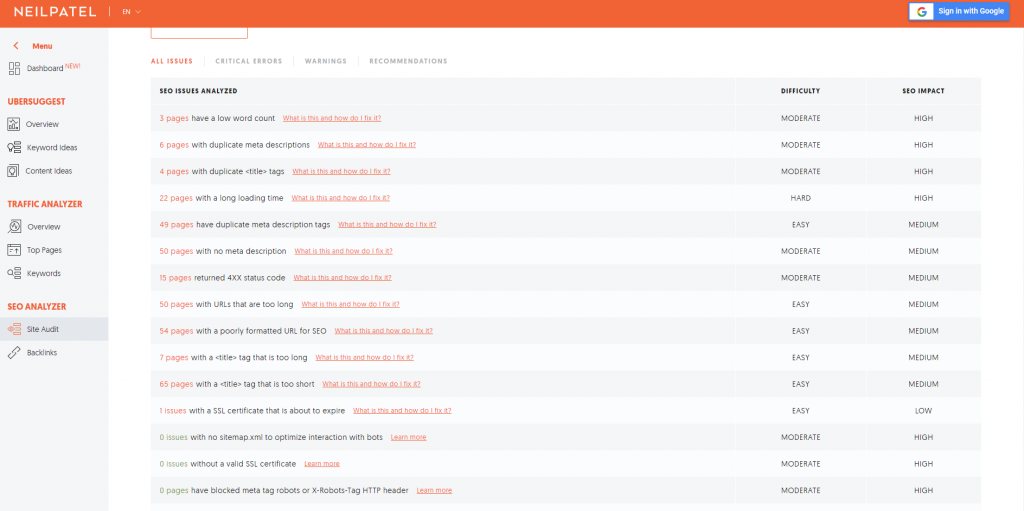 Let's analyse them:
1: Low word count isn't so bad for just a few pages. Some pages like your average contact page and some home pages will lack word content. This isn't really a major SEO issue.
2: Your duplicate meta descriptions, meta description tags and title tags are a sign of lazy web design. People have duplicated pages and changed the text but ignored the meta. Search engines don't like this.
3: Long loading times mean that pages have not been optimised for page speed, use inferior image types and could have clunky code. This isn't too hard to fix, but a good SEO expert will not have issues like this.
4: 4XX errors are created when people go on the site and cannot visit certain pages because they are missing or need to be removed. This is sloppy and looks that way to search engines. These need to be fixed as a priority.
5: Long URLs aren't such a bad thing but they look untidy and they can impact your ranking.
6: Poorly formatted URLs are not great and can impact on a pages ranking.
7: Title Tags being too long or too short are generally the result of plugins like Yoast automatically performing the SEO. These really need to be done manually. They can either look awful in results or be penalised by search engines.
There are tonnes of other issues that you can find using the SEO Analyser and each of them you can click the Learn More tool to learn more about the issue. Look at some of your local marketing companies and see what you think. Feel free to scan me and get in contact by clicking: here. I'm happy to sort out SEO issues and I won't charge an arm and a leg. There's no need to sell ANY organs on eBay. You're probably wondering why I haven't explained about backlinks.
Backlinks Can Be Sketchy
Most people sell backlinks as the best way of increasing SEO. Whilst I acknowledge that they are incredibly good and they can be hugely beneficial to a website's presence, I also know that bad backlinks that have nothing to do with your site or content can be toxic. Some people will put you on a backlink farm that they pay a few dollars for a month which can end up having a massively negative impact on your website by giving it a huge amount of spammy backlinks. It can be good to get your site onto a few local directories, however, I wouldn't focus on them above getting a proper specialist on board to work on the site. Above all else, you should always start by having a properly optimised site. Results can take a couple of months, however, if you work hard, you can get your site populating well within a few months.
An Extra Secret!
Duck Duck Go is a bizarrely named website. Why am I mentioning this? Well: If you've ever had an SEO specialist work for you, they tell you to keep checking your ranking in Google. They know that Google tracks you and your website visits so you'll be jumping up the search engine when you go on your site through Google. This will not apply for everyone looking at your business. SEO specialists know this and they exploit people's lack of knowledge to make it look like they are doing a job. They can literally sit back and do nothing for your website and business and claim thousands of pounds a month for it. It's absolutely disgusting. If you go on Duck Duck Go, it will always give you a standard set of results that other people will see, so you can use it to properly track your website. Don't let people exploit you.
If You've Been Exploited:
Contact me by clicking: here – I will perform two hours maintenance on your site for free, give you recommendations, and if you want me to do a complete overhaul, I'm happy to help you for £10.00 per hour.
To Summarise
Over 90% of the people I have worked with when it comes to SEO have been exploited by SEO specialists. Most web designers won't even perform basic SEO for customers and it really grinds my gears. I am not the best SEO specialist in the world, nor would I ever claim to be, however in my experience, I have always done a better job of SEO than any marketing company or organization or any sole trader working in this field when it comes to price, effectiveness and efficiency. I would never claim to be anything I wasn't. If you ever have someone perform SEO for you, get them to write down everything they've done for you and make sure you keep it. A lot of the times, they'll just say: "Backlinks." So get a list of the backlinks going to your business from them. If they can't tell you where they're coming from and why they've set them up. That's problematic. Let's say you work in agriculture, and you get a backlink from a Farm. That's fine. A directory is also fine. A massage parlour in Korea is not fine. Neither is a restaurant. These backlinks are bad for you. Thanks for reading this blog, and keep yourself safe. If you need SEO, get in touch. I'm always happy to help!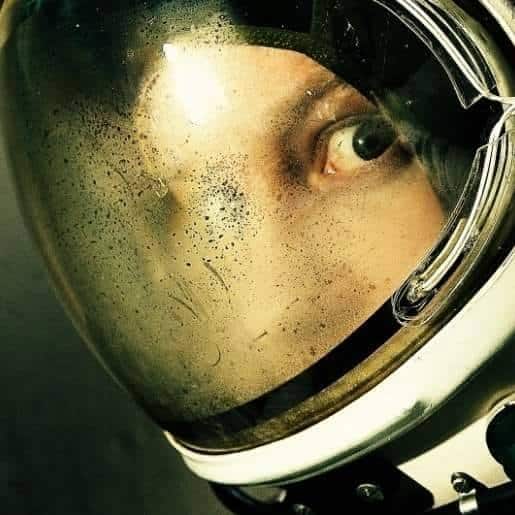 I'm a social media marketing specialist based in Wivenhoe, the CEO of Fantasoft and wannabe space adventurer.