What Is Copyright?
Copyright is a legal right that protects your work from being used without permission once your idea has been expressed. Let's say you take a photograph, write an original song or novel. Copyright law protects your work from being used without your permission. In the UK, the current copyright legislation is the Copyrights, Designs and Patents Act 1988. Materials or assets, that is Pictures, Music, Video and more are protected by Copyright and if you are using materials which you don't own the right to in your work, be it pictures for posts on Facebook, videos and or music in your short films and advertising you could end up in trouble for violating copyright law. For more information on Copyright in the UK, click: here!
Copyright strikes are an absolute nightmare. They can happen anywhere on the internet Facebook and YouTube being two of the biggest platforms they seem to happen on. There are occasions in which a copyright strike is unjust and you do own the rights to use certain materials, or for some reason your work has been hit by a DMCA Takedown.
So What Is A DMCA Takedown?
The DMCA stands for the Digital Millennium Copyright Act. In layman's terms DMCA is part of US Law which helps protect the copyright of digital assets from piracy online. Any owner of digital content has the right to issue a takedown notice against someone who is using their intellectual property and copyrights without permission such as a licence being in effect. This process is called a takedown notice.
The Takedown does a number of things. It allows companies like Facebook and YouTube to protect themselves legally and it allows people to protect their digital copyrights. Over the past few years a lot of people especially on YouTube have falsely flagged videos to attack other YouTubers, take away their incomes and take down their content. Anyone who files a false DMCA is in breach of the law and is liable to pay attorney fees for both parties amongst other things, but I digress. The DMCA exists to protect intellectual property and copyrights of people and companies online. If you breach copyright by using materials you don't have ownership to or right to use, you can have your work taken down and potentially be sued. You can also have your pages and accounts suspended on sites like Facebook and YouTube.
How Can I Avoid Being Sued?
There are two awesome ways of avoiding copyright infringement online. The first is to use a free asset, such as free pictures, music and video which you can find and will come with a license to use them, and the second is to buy a license to use a piece of music, pictures or video to use with your work which you purchase either directly from the copyright owner or a third party whom the copyright owner has transferred the rights to and allowed to license these rights. 
Free Assets
If you want free assets to use for your work, there are many places you can find free assets. The ones we recommend are Pexels, Pixabay and Incompetech. It's important to look at the licenses on these sites to see how the assets can be used, but all of the assets can be used free for commercial use which is great for small businesses that can't afford to invest money into advertising.
Pexels is a site dedicated to photographs. Many photographers all over the world contribute to Pexels. Their license allows you to use everything on the site for commercial use without having to credit Pexels or the artist. It's always appreciated though. You can also donate to photographers! Check it out Pexels here:
https://www.pexels.com/photo-license/
Pixabay is very similar to Pexels and a lot of the same artists use Pexels too! Not only can you find photographs on Pixabay but you can also find illustrations, vector graphics and video! Pixabay is incredibly useful and you can support the contributors by 'buying them a coffee!' It's an amazing site and very useful. Their license is much the same, though they don't take responsibility for trademarks appearing in pictures, not that I've ever seen one in any photos. To avoid trademark issues on any images, it's always important to look at them carefully to make sure they don't feature recognisable trademarks. Check Pixabay out here!
https://pixabay.com/en/service/faq/
For music, I recommend looking at Incompetech. Whilst you should give credit to Kevin McLeod and it needs to be given in a very specific format if you're using the music for free, I highly recommend Kevin's work and have used it in my own projects, and he's a living legend amongst YouTubers. You can also purchase his music for use without crediting him as well. Check out the FAQ for more information.
https://incompetech.com/music/royalty-free/faq.html
Paying For Licences
The main advantage of paying for a license to use assets in your work is security. If you want simple and cost effective licensing for video, music and images, I recommend looking into Videoblocks. Their simple license is easy to understand and they have an enterprise license if you need advanced licensing options. You can get a monthly or yearly subscription from them and use the content you download royalty free. 
https://www.videoblocks.com/pricing
For high budget, you can also use Pond5. They provide high quality images, videos and music and have been used by many prestigious organisations including the BBC. Their licenses are complicated but thorough.
https://www.pond5.com/our-licenses
Respecting Copyright
It is important to respect the copyright of artists as you would want people to respect your work and intellectual property. It is always possible to acquire the rights to use certain works if you ask the owners of the copyright for permission, and there is a chance they might allow that and write up a private contract with you.
If you are a content creator for YouTube or you make adverts and want to use materials, it's important to always get permission to use things if they are created by other people. At Fantasoft, we recommend that you always acquire a license for any materials you don't create yourself, as it's always better to be safe than sorry!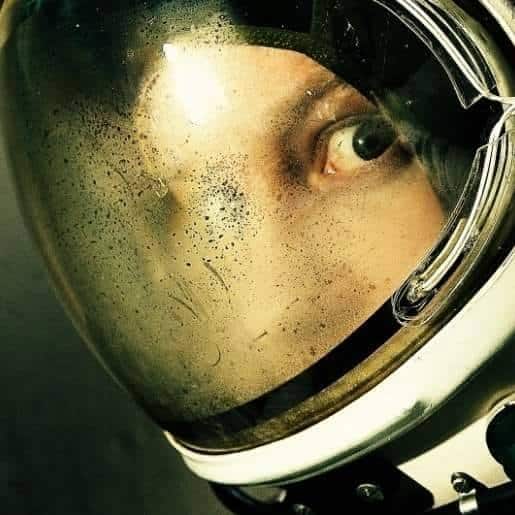 I'm a social media marketing specialist based in Wivenhoe, the CEO of Fantasoft and wannabe space adventurer.