TripAdvisor is one of the most powerful websites on the internet when it comes to people looking up your restaurant, wherever there is a large town or city, TripAdvisor is likely to have a number of listed restaurants.
There is a good chance that your restaurant may be listed without you necessarily being the one to register it, thankfully, claiming a listing is a pretty simple process which can only be easily done by the business owner and can be done by clicking here!
Managing Your Listing!
The most important part of claiming your listing is that it allows you to manage your listing. This gives you the ability to change quite a few things on your listing such as your primary photo! You can easily change the name and description of your restaurant, allowing you to add personalised information about it. TripAdvisor allows you to change location which can be useful if their information on you is wrong or your restaurant moves address.
TripAdvisor also allows you to change your business hours which can be really useful if you need to close down for a day. This can take a little time to come into effect so it's important to do this in advance!
You get the option to have up to 5 categories to be listed under and change them to suit your business, you can set the average price per person, and let them know which features and amenities your restaurant has! You can easily provide a menu as well to be accessed by prospective customers!
So what are the other advantages?
TripAdvisor is an incredibly useful site, and there is a possibility even without you putting your business on there that it will have been put there by someone. One of the advantages of claiming your listing is that you can see how many phone calls, website views, menu views, and clicks on map locations, so you can see that your business is working and what TripAdvisor is doing for you.
You will get an overview which will feature your rating and your ranking and how many visitors are looking you up on TripAdvisor. You can also see how many people are leaving reviews, the quality of those reviews and how many people are looking at photos of your restaurant! There are many more options if you decide to pay for TripAdvisor, however these offer a good insight into how TripAdvisor is helping your restaurant!
Ranking And Competition Metrics
You'll be able to find out your rank in the local area, which can be good if you're measuring yourself against your competition, there are also tools which will enable you to measure yourself against your local competition and how well they are doing so that you can work to improve your business!
The competitor details section allows you to add sets of up to 5 local businesses that you're in competition with, you can then measure yourself against them easily. You will be able to see the difference in number of reviews and the quality of those reviews. On the free version, you can have one set of up to five competing restaurants in the local area, which is more than enough to give you an idea of where you stand in the public eye compared to your rivals! It could mean working to improve aspects of service or seeing what they are doing to get great results!
You can also see some handy graphs which show you the differences between your review quantity and review quality which can help you pinpoint issues within your business!
Respond To Reviews As Your Restaurant!
Reviews are one of the most powerful things in the world. They are customer testimonials documenting people's experiences with your restaurant. Some reviews will be positive, and talk about all the wonderful experiences your customers will have had with you, whilst others can be vicious, scathing and abusive. There are also times when people working at other local restaurants can leave malicious reviews about your restaurant to try and drive people away.
It's always important to respond to every review in a positive way and a forward thinking mindset, as a negative experience can be turned around and a positive one can be enhanced by positive interactions! If you suspect foul play with your reviews you can always report the review to TripAdvisor and potentially get it taken down so it doesn't damage the reputation of your restaurant.
Should I Pay For TripAdvisor?
After a careful consideration of all of the advantages of paying for TripAdvisor, at Fantasoft we have mixed ideas about how helpful it will be. Having worked with companies that have paid for TripAdvisor, they have seen an increase in digital traffic from TripAdvisor, however, this doesn't mean that they are actively getting more people into the restaurant because of TripAdvisor. Some companies swear by it but we have seen that with good quality service and food, companies can succeed on TripAdvisor without this.
There are a few companies who believe that TripAdvisor has been incredibly useful and state that a lot of their customers have come over from TripAdvisor. Whilst working in restaurants, I have noticed customers talking with the staff about TripAdvisor as well.
The important thing to remember when considering paying for TripAdvisor is: How are you ranking on TripAdvisor? If your business is doing well, then you're probably going to get a lot of traffic organically without forcing it, however if you are owning a new restaurant, it might be a good idea to consider it. Different businesses have different costs for daily promotion. These depend on a variety of different factors, but overall it's not that expensive to promote daily if you want to try it out for a month to see if business improves.
I believe that TripAdvisor premium is completely unnecessary as it doesn't really offer you anything special, however if your restaurant is off the beaten track it might be worth running some promotion with TripAdvisor to see if it brings in more business than normal. This wouldn't work for a high street restaurant because you're going to get a lot of traffic in just from people going past and seeing you're there. You might also want to consider investing in Facebook advertising to get your restaurant out there under these circumstances.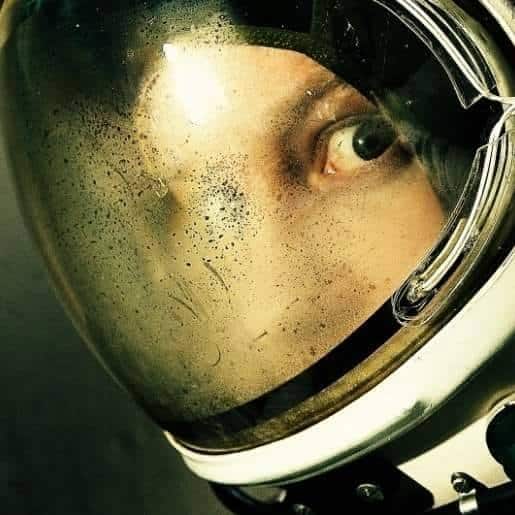 I'm a social media marketing specialist based in Wivenhoe, the CEO of Fantasoft and wannabe space adventurer.