You're probably wondering: Why should I advertise on Facebook? There are so many different places to advertise on the internet from Google to Propeller Ads, so what makes Facebook special? Facebook is not only the leading social media platform in the world but it also has some of the most advanced marketing tools in the world for getting your business out there! No matter what business or niche you are in, there will be people on Facebook who have an interest in your products and services. So – why should you advertise on Facebook?
Your Customers Spend A Lot Of Time On Facebook!
Facebook has over 1.8 billion users worldwide, and most of those users spend a lot of their time using the platform. Be it for sending messages, keeping in contact with old friends, selling things in local groups or looking up businesses, your customers will be there.
Most users will regularly log in to Facebook as part of their daily routine. This makes Facebook an ideal place to advertise because it's a place where people naturally come to keep up to date on the goings on in the lives of their friends and what's more, they're there regularly!
Advertising on websites with bar and banner ads is only as effective as the website is at bringing people in, as Facebook has one of the highest user retention rates in the world, it's an ideal place to get your ads out to people!
Targeting And Facebook!
We mentioned earlier that Facebook has some of the most advanced marketing tools in the world, and the ability to target in the way Facebook can target is truly something else.
Targeting your audience by age, their interests and hobbies, where they live, even when their birthdays are is exceptionally easy. If you have a good grasp of who your customers are and what they like, you can easily advertise to them.
Let's say you own a restaurant and you want to offer a meal deal to people who are having their birthday soon, you can put up an advert targeting people with birthdays that are coming up soon and targeting their friends as well, allowing you to specifically pick a great audience for your product.
Facebook Advertising Is Cost Effective
Newspaper, Magazine and Radio adverts still work. They get out there and people see and hear them, but how many of those people actually see the message? People generally look through papers for the news, magazines for information and the radio for music, radio plays and news. The thing that we're missing here is adverts. Whilst some people might turn to the adverts section of a newspaper, this is in fact a very small percentage of the actual audience.
If you can reach 1000 people, guaranteed, for the price of a few pounds, surely this is better than putting out an advert. With Facebook's ability to track the reach of your adverts and judge their effectiveness based upon user interaction, you can actually modify your adverts to find the best way of coming across to your audience for a fraction of the price. You are also advertising from your Facebook page, which over time will pick up followers who already like your business! An ideal audience to advertise to! Overtime you can increase your brand awareness for very little, compared to what you spend on other advertising outlets.
Facebook Advertising Is Easy To Measure
With Facebook advertising, the effectiveness of your advertisements are easy to measure thanks to the analytics tools at your disposal. You have easy access to your insights which show you the natural growth of your page, and you can measure the effects of your paid advertising easily.
You can easily see how many conversions you make as well as the impressions and clicks that you get. You can even install a Facebook Pixel into your company website to monitor the effects of your Facebook Adverts and track the amount of conversions you get!
Facebook Is Good For Your Brand
One of the most important thing in any business is to be seen. Whilst organic reach for companies is at an all-time low, advertising can be a cost efficient way to make sure that your brand is always in front of the customer's eye.
The more times a customer interacts with your adverts and posts the more times Facebook will make sure that they see those posts. Statistically people who interact with a company's posts often are likely to be either repeat customers or they will convert.
Facebook Increases Word Of Mouth And Referrals
Nothing sells a business like word of mouth, a recommendation from a friend, or even seeing people talking positively about your business! When you have a Facebook page, positive interactions can be a great benefit to your business.
Let's say you own a hobby store which specialises in tabletop wargames. People can tag their friends in posts if you bring in new stock that they're interested in. Let's say you run a Games Workshop and get in some Necron Warriors! Someone may well tag a friend who's an avid necron player which could result in organic sales!
This is a very unusual niche but it's just an example of how even varied niche businesses can take advantage of Facebook's advertising potential. Restaurants can put out pictures of their delicious meals and you're almost guaranteed to get people tagging their partners there! Every business out there has something people will tag, refer or talk about if you advertise it right!
Everyone Wins With Facebook
There is no business that cannot benefit from Facebook Advertising. It's brilliant for getting your name out and it's a financially viable option for just about any budget. Facebook ads can be changed and adapted on the fly if there are any errors made when you're making them, which means that you can change your advert in a few moments, rather than having to sit out and potentially watch the world burn with a magazine or newspaper ad or have to call in to the radio station and sort out issues with a radio ad.
Any business can use Facebook! Flower shops can make a massive bank especially on Valentine's day, Restaurants can do amazing promotions resulting in a huge influx of business. Small time marketers, drop shippers, book shops… Just about every business uses Facebook marketing to bring in money and so do we! All it takes is a little time and effort and a few tests and you can start promoting your business easily!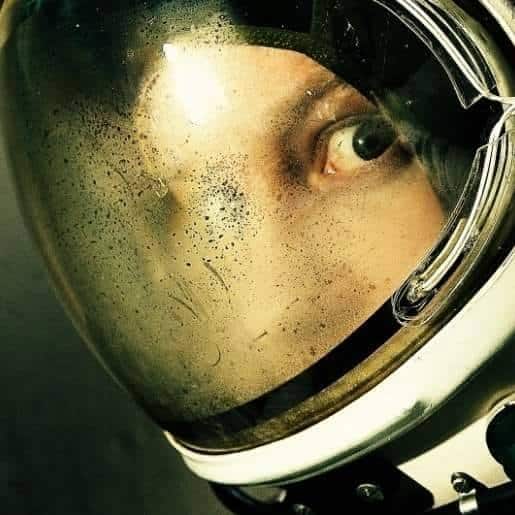 I'm a social media marketing specialist based in Wivenhoe, the CEO of Fantasoft and wannabe space adventurer.