Digital marketing is no longer a luxury for restaurants — it's a necessity. In a competitive market, diners have more choices than ever before, and restaurants need to do everything they can to stand out. From search engine optimization to social media marketing, there are a number of ways to reach potential guests and encourage them to give your establishment a try.
Still not convinced? Here are several reasons why your restaurant needs digital marketing:
The advantages of using Facebook for Restaurant Marketing
Facebook is one of the most popular social media platforms with over 2 billion monthly active users. It's a powerful tool that can be used for restaurant marketing because it allows you to reach a large audience, build relationships, and increase brand awareness.
Some of the advantages of using Facebook for restaurant marketing include:
-You can reach a large number of potential customers: With over 2 billion monthly active users, Facebook offers a vast audience for you to reach. You can target your ads to people based on their location, age, interests, and more.
-You can build relationships: One of the key goals of restaurant marketing is to build relationships with potential and current customers. Facebook allows you to do this by posting engaging content, responding to comments and messages, and running social media competitions.
-You can increase brand awareness: Posting regular updates about your restaurant on Facebook can help to increase brand awareness and make your business top-of-mind for potential customers.
The benefits of using Instagram for your Restaurant
In today's digital world, it is essential for restaurants to have a strong social media presence. One of the most popular platforms for restaurants is Instagram. Instagram provides a visually appealing way to showcase your food and get potential customers mouth's watering.
One of the great things about using Instagram for your restaurant is that you can use it to connect with foodies in your area. By using local hashtags, you can reach a wider audience and connect with people who are interested in trying new restaurants. Utilizing giveaways and contests is also a great way to increase your following and get people talking about your restaurant.
Another benefit of using Instagram for your restaurant is that it provides an easy way to share your menu with potential customers. Customers can quickly see what items are available and get an idea of pricing. Sharing photos of special events or promotions is also a great way to generate interest and attract new customers.
If you're looking for a way to increase your reach and attract new customers, then using Instagram for your restaurant is a great option. With its visual appeal and easy-to-use platform, you can connect with potential customers and showcase your food in the best light possible.
How to retain an audience on Social Media for your Restaurant
Most people go to restaurants for the food, but an unfortunate few leave unsatisfied with their experience. Whether it's the quality of the food, the service, or even the price, customers will not hesitate to leave poor reviews online that can dissuade other potential customers from patronizing your establishment. According to a study done by BrightLocal, "88% of consumers have read reviews to determine the quality of a local business." In such a competitive market, it's essential that restaurants do everything in their power to gain and retain customers. One way to do this is through implementing a digital marketing strategy that will help you boost your online presence and interact with potential and current customers.
There are many different ways to approach digital marketing for restaurants. A common method is through social media platforms such as Facebook, Instagram, and Twitter. Social media allows you to connect with a wide range of people who might be interested in your restaurant. It also provides an avenue for customers to share their experiences with your establishment with their followers, which can help attract new customers. Furthermore, according to Hubspot, "54% of social browsers use social media to research new restaurant brands." This means that potential customers are using social media to find new places to eat, so it's important that your restaurant has a strong presence on these platforms.
In order to effectively market your restaurant on social media, it's important to post content that will appeal to your target audience. This might include mouth-watering photos of your dishes, positive reviews from your recent visits, or even just posts about special events or promotions going on at your establishment. It's also important to be active on social media and interact with potential and current customers when they reach out to you. By doing so, you show that you care about their experience and want them to visit your restaurant again in the future.
Digital marketing is essential for any business in today's world, but it's especially important for restaurants who are competing for customer attention in a saturated market. Through effective digital marketing strategies such as social media engagement, restaurants can boost their online presence and interact directly with potential and current customers. By doing so, restaurants can gain an edge over their competitors and help ensure that more customers have positive experiences at their establishment.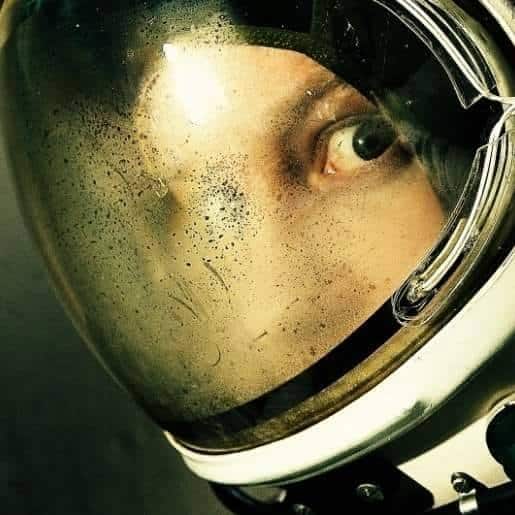 I'm a social media marketing specialist based in Wivenhoe, the CEO of Fantasoft and wannabe space adventurer.